01-06-19
Summer is here!
It's officially Norwegian Summer! And the sun was out today. I had a nice morning after getting off the train, I wondered around Trondheim for a bit, and there was no one else about, it wasn't even that early only 8am.
The view from just outside the station
I went to the Nidaros cathedral, which is built over the tomb of Saint Olav, a Viking who became a Christian. It was pretty good and apparently the most northerly gothic style cathedral. There were some other museums around aswell about Trondheim through the ages and quite a lot about the occupation in WW2 which was really interesting.
After that I went to a nice park by the river and read my book enjoying the sun. It was amazing after so many days of rain, I even saw someone proposing (she said yes), some kind of family reunion of a bunch of dogs, and a very strange circle of people who kept laughing really loud whilst dancing.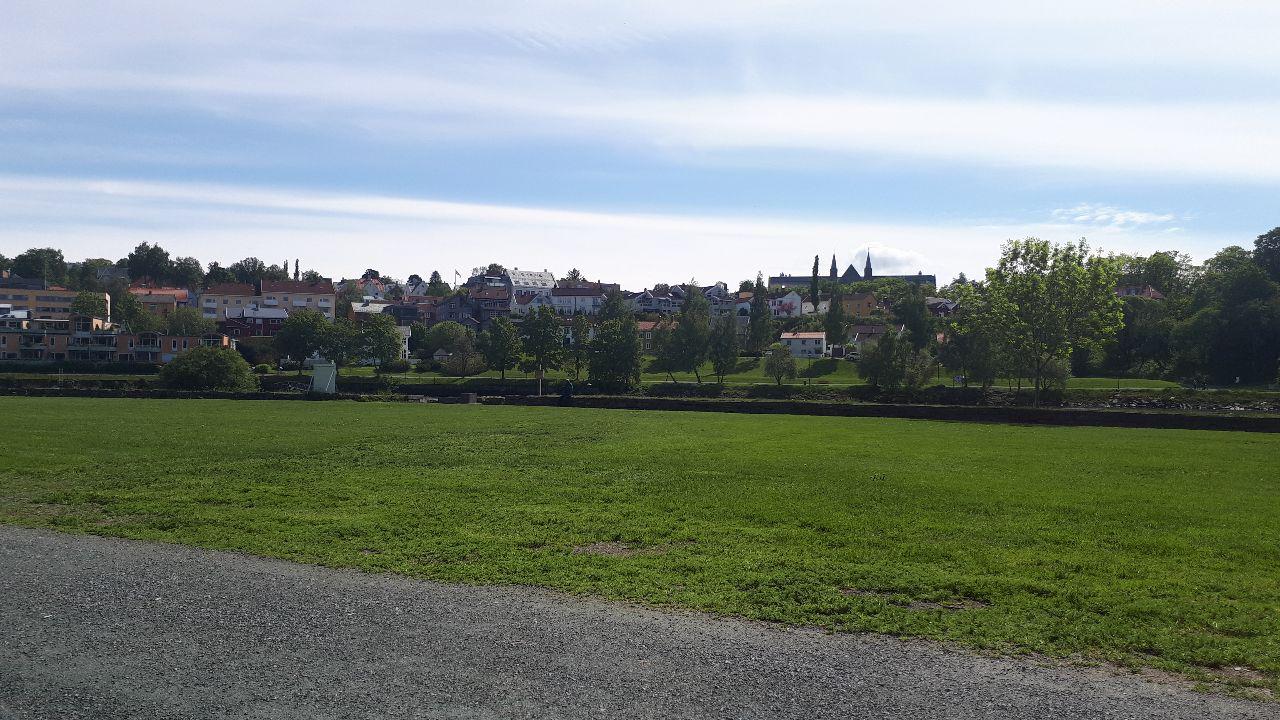 Then I went and got my stuff from the railway lockers, found and checked into my hostel, and then went out exploring again. There was some live music going on around the city which was nice and lots of people milling around, tonnes of shops and restaurants with outside seating that was completely packed! (It doesn't seem that weird but trust me after being up north for 2 weeks in the rain with nothing outside it's strange)
I had some food out at a Mexican pub and then headed back to the hostel (I didn't sleep great on the night train and walked a lot so I'm pretty exhausted), my plan is to get an early night and make the most of being here tomorrow.
Some pictures from around Trondheim
Some of the old town