Amsterdam!
I've made it to Amsterdam! And forgotten to do a blog post for a while (sorry!)
So after the last post, I got up early on Thursday to start catching my trains, someone had taken my bike space when I got on but luckily a German man going on a bike tour managed to talk to the conductor and sort it all out for me. I left Bremen at 7:45, got 5 desperate trains, and arrived in the Netherlands in Utrecht at about 2pm.
The UK definitely has a lot to learn about trains, and bike paths in cities from Germany and the Netherlands.
I spent some of Thursday wondering around Utrecht, it's an amazing city so beautiful.
I walked around most of the city up and down the canal, there's loads of cafes and second hand shops all along it. Then I went to a nice salad rice bowl type place for dinner, my body is craving a normal diet.
Thursday night I ended up talking to two people from Denmark who were on a week long cycling holiday who were staying at the hostel. That was really nice, and I can talk for hours about cycling and camping at this point, so we ended up staying fairly late.
On Friday I got up pretty late and went off to rent a kayak for the day, I was out for about 3 and a half hours, it was pretty tricky since it's the most I've used my arms in about 2 months.
I don't know how well you can tell from these photos, but I had to go under a couple of "low bridges" which actually meant about 2 feet of space. You had to get as far into the kayak as possible then lie as flat as you could, then use your hands to pull your way through the tunnel.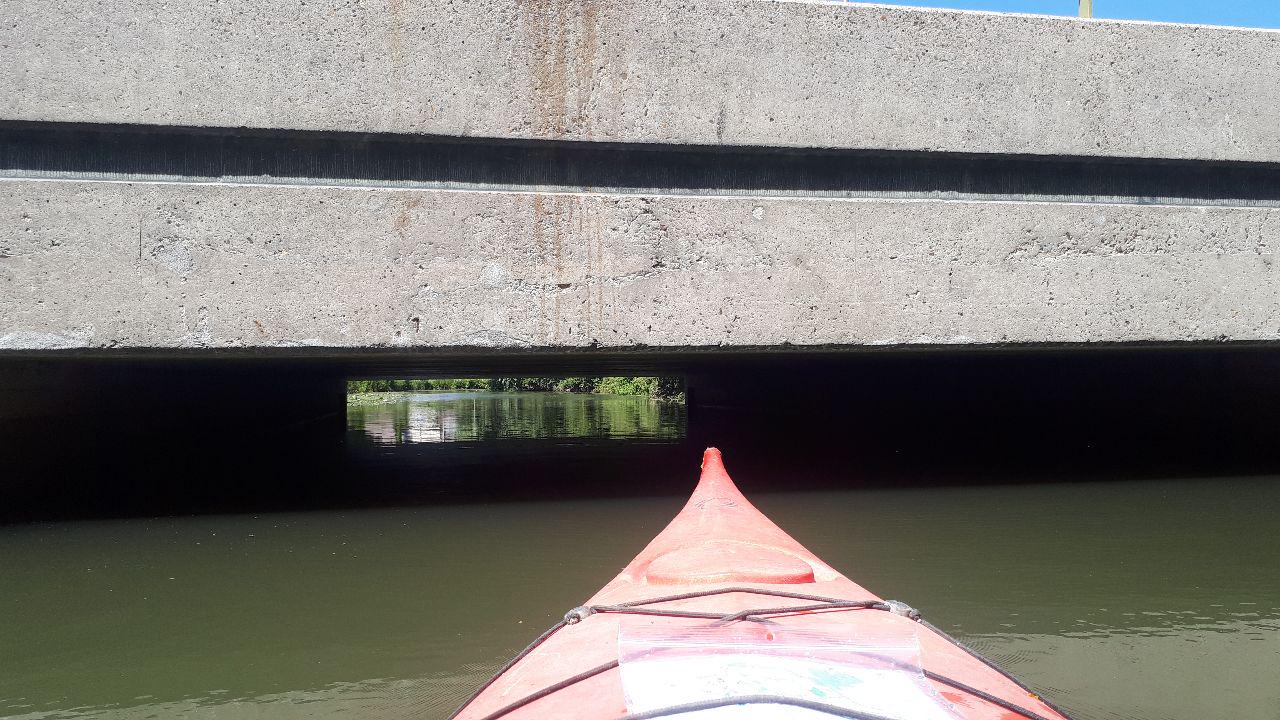 I saw loads of fancy houses all along the water, with private docks and everything.
Then on Saturday I cycled out to Amsterdam, I'm on a campsite about 15-20 minutes cycle from the centre so it's a bit quieter than a hostel and a lot cheaper. I spent Saturday at the campsite because it was rainy and cold and I didn't get here till about 3, then Sunday I went in and walked about 20km along canals just looking around. I tried to find somewhere showing the world cup final and the best place was an Irish pub with a load of Americans in it. I was rooting for the Netherlands though obviously.
It's Monday now and I've been having a nice day at the campsite, it's been raining on and off all day, there's clouds everywhere and some wind. So I didn't really fancy a bike ride or to go into Amsterdam really. I'm on the move so often it's nice to just do nothing for a day sometimes. I still have one whole day here tomorrow, and then on Wednesday I'll cycle down to Rotterdam, stay there for 2 nights and then get the night ferry back to Hull! It's not long now only about 4 more days left.