26-05-19
ups and downs
Well last night was lovely! The ferry got in at about half 8 and I was at a campsite and set up by 9, it had a nice beach and some really good views of the sun dipping a little bit.
I woke up in the night to a little bit of rain but it wasn't too bad, by the time I'd woken up in the morning it had stopped so I packed up and headed out.
It was pretty grey and cloudy the entire day, I think this signpost best summed up the whole thing.
I found a toilet with an incredible, and slightly unnerving view after about 30km
I got about 40km in to a nice ride and it started to rain, it had been drizzling a little all day but this was proper rain. I hid in a little bus stop for about 45 minutes trying to wait out the rain (and at one point sleet) before decided I should just do the last 15km to the campsite.
I got to the campsite around 4 and have been here since, they have a nice lounge where I had a coffee and started to dry off a bit. There was some nice views of the rain all day and it's still raining now (9 hours after it started). I had an amazing meal though with a pretty good view.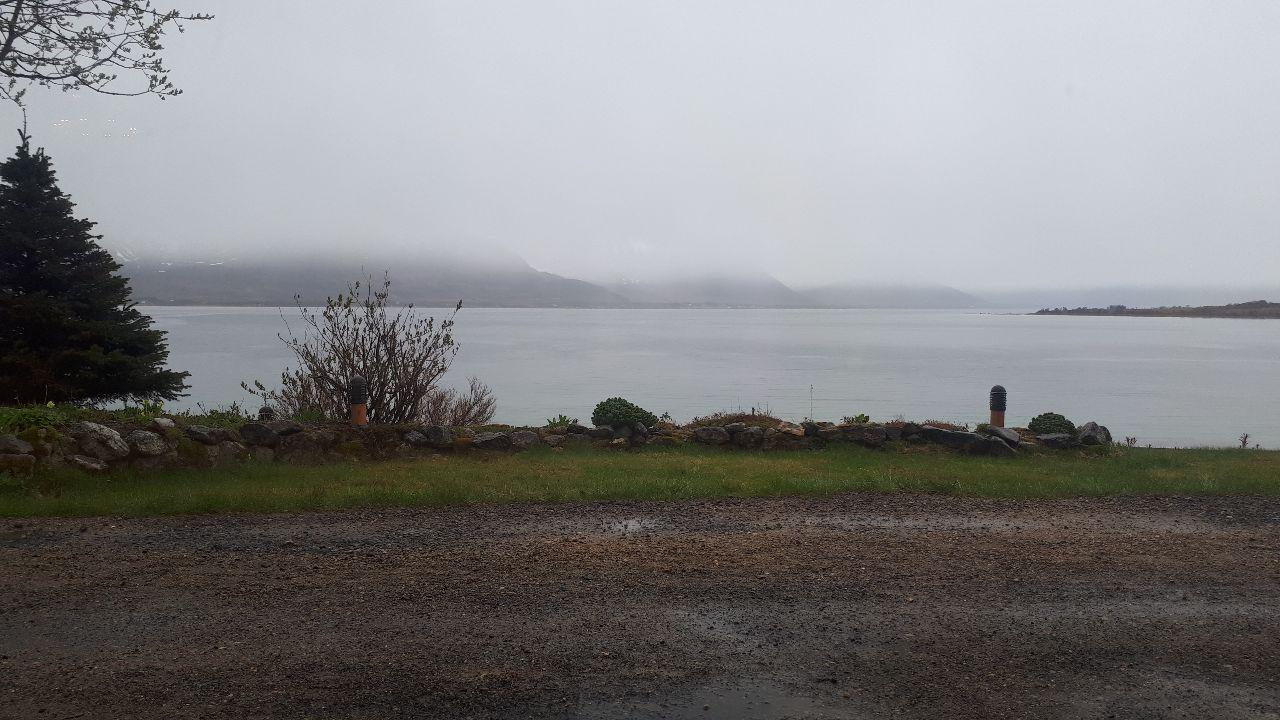 I had a moose pie! It was actually incredibly nice and the first proper food I've had in a while.
Then I had a cloudberry and cream waffle to finish, to make up for a short day and the bad weather.
After such a nice meal it's a bit sad to be back in the tent listening to the rain, but atleast I'm full and it should be nice weather tomorrow. I've got an 84km ride to get to a ferry so here's hoping it goes well.